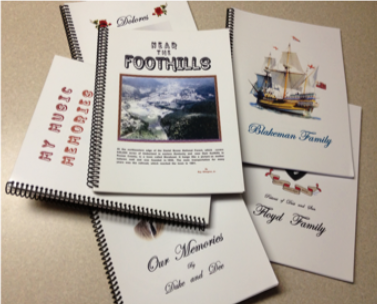 Does your family know all there is to know about you? Would you like to leave your legacy with your children and grandchildren, nieces and nephews, others? Do you have a box of old letters, postcards, and photos with nothing but names and dates written on the back of each?
I have been helping people write their memoirs and create a pictorial history so that they can share their life's stories, and you can too. You dictate, gather your old photos together, and sit back as I compose your words and pictures to paper. This can be healing or fun, or just a way to put your life's journey into perspective.
I can also help you write your Spiritual Will, one that is your own statement of faith and spiritual wisdom that you wish to pass on to those who follow you in this life so that they may come to understand that they too are called to a life journey in faith and a continuum of which they are a part.
Boneta Ray Writes your story, your journey, your life.